Library of the Faculty of Technology
A partir de cette page vous pouvez :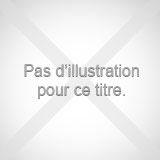 Titre :

Concrete Pavement Design, Construction, and Performance

Titre original:

Conception, construction et performance des chaussées en béton

Auteurs :

Delatte, Norbert J., Auteur

Type de document :

texte imprimé

Mention d'édition :

2nd Edition

Editeur :

Florida (U.S.A.) : CRC press, 2017

Collection :

A Spon Press book

ISBN/ISSN/EAN :

978-1-138-07354-8

Format :

xxiii, 445 p. / couv. ill. en coul.; ill. / 25 cm.

Langues:

Anglais

Langues originales:

Anglais

Index. décimale :

625.8 (Revêtements artificiels des routes (ouvrages généraux sur le pavage))

Catégories :

Mots-clés:

Revêtements des routes ; Pavements, Concrete ; Industrial area ; Airports ; Highway

Résumé :

This second edition of Concrete Pavement Design, Construction, and Performance provides a solid foundation for pavement engineers seeking relevant and applicable design and construction instruction. It relies on general principles instead of specific ones, and incorporates illustrative case studies and prime design examples to highlight the material. It presents a thorough understanding of materials selection, mixture proportioning, design and detailing, drainage, construction techniques, and pavement performance. It also offers insight into the theoretical framework underlying commonly used design procedures as well as the limits of the applicability of the procedures. All chapters have been updated to reflect recent developments, including some alternative and emerging design technologies that improve sustainability.

What's New in the Second Edition:
The second edition of this book contains a new chapter on sustainability, and coverage of mechanistic-empirical design and pervious concrete pavements. RCC pavements are now given a new chapter. The text also expands the industrial pavement design chapter.
- Outlines alternatives for concrete pavement solutions
- Identifies desired performance and behavior parameters
- Establishes appropriate materials and desired concrete proportions
- Presents steps for translating the design into a durable facility
The book highlights significant innovations such as one is two-lift concrete pavements, precast concrete pavement systems, RCC pavement, interlocking concrete pavers, thin concrete pavement design, and pervious concrete. This text also addresses pavement management, maintenance, rehabilitation, and overlays.


Note de contenu :

Sommaire :
Chapitre 1: Types of Concrete Pavements
Chapitre 2: Sustainability and Concrete Pavements
Chapitre 3: Performance
Chapitre 4: Subgrades, Subbases, and Drainage
Chapitre 5: Selection of Concrete Materials
Chapitre 6: Mixture Design and Proportioning
Chapitre 7: Design Fundamentals
Chapitre 8: Highway Pavement Design
Chapitre 9: Mechanistic-Empirical Design Guide
Chapitre 10: Light-Duty Pavement Design
Chapitre 11: Pervious Concrete Pavements
Chapitre 12: Airport Pavement Design
Chapitre 13: Industrial Pavement Design
Chapitre 14: Roller Compacted Concrete Pavements
Chapitre 15: Transitions and crcp reinforcement
Chapitre 16: Subgrade and Subbase Construction
Chapitre 17: Paving
Chapitre 18: Finishing, texturing, curing, and joint sawing and sealing
Chapitre 19: Concrete Pavement Maintenance
Chapitre 20: Rehabilitation
Chapitre 21: Overlays and inlays.
Exemplaires
| Cote | Support | Localisation | Section | Disponibilité |
| --- | --- | --- | --- | --- |
| F8/12345 | Livre+Format PDF | Bibliothèque de la Faculté de Technologie | Documentaire | Disponible |
| F8/12346 | Livre+Format PDF | Bibliothèque de la Faculté de Technologie | Documentaire | Disponible |